The Microsoft Dynamics-hireEZ integration combines Microsoft Dynamics's powerful CRM with hireEZ's rich candidate data hub and AI sourcing capabilities to create an end-to-end talent acquisition tool.
Read on to learn how to...
---
Integration Setup (Admin)
Before you start rediscovering the candidate from your ATS, please make sure the Microsoft Dynamics has been integrated into your account.
Here is the tutorial for the integration: How to Integrate with Microsoft Dynamics.
---
Enable Import
Once the ATS is integrated, you will be able to use EZ Rediscovery to pull candidates from the ATS and enrich the profiles through hireEZ.
To enable EZ Rediscovery, go to the Admin Console > All Integrations, click "Manage" on your ATS and click "Enable" under the Import tab, and fill in the credentials. If you've already connected through Apps, you won't need to fill in the credentials again under Rediscovery in the Admin Console.
*Note: Please contact hireEZ Customer Support to enable the two-way integration for EZ Rediscovery.
---
Rediscover Candidates from Microsoft Dynamics with hireEZ
After the Import is enabled, hireEZ will immediately start pulling candidates from your Microsoft Dynamics account to your hireEZ talent pool and refresh and enrich them. hireEZ will also pull new candidates every day.
On the main hireEZ AI Sourcing page, you'll be able to source candidates from both the open web and your ATS, or just your ATS. For ATS Jobs and ATS Stages filter options, please contact Microsoft Dynamics so we can work together to make it happen.
Here is the tutorial about EZ Rediscovery: Sourcing Candidates from Your ATS.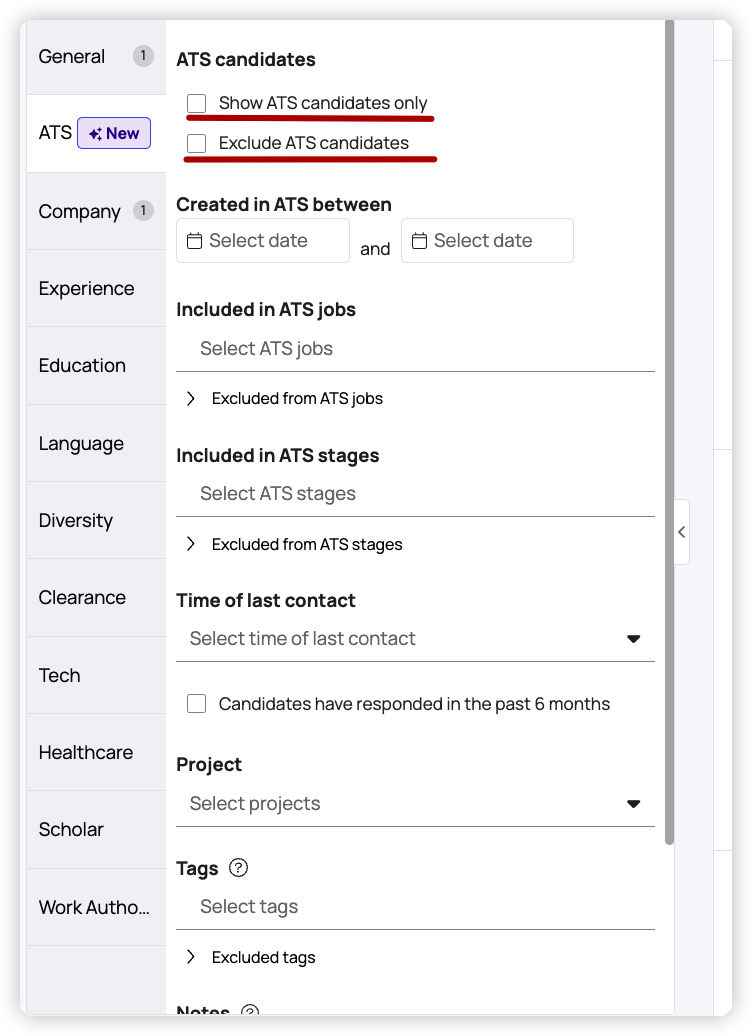 The beauty of Rediscovery also lies in its deduplication and enrichment functionalities. When exporting candidates, duplicates can easily be merged on the Pushed to ATS page. You can select which information you want from which profiles. Oftentimes, you'll find new contact information that can be exported over to the candidate's ATS profile.
---
Analyze your integration performance (Admin)
As the hireEZ admin user, you'll have access to eye-opening statistics into your hireEZ-ATS integration. Go to the Rediscovery tab to see rediscovery metrics, diversity breakdown of your ATS candidates, top companies of your ATS candidates, and more! You may click on any part of the charts to view candidates under the category.
For any other questions, please reach out to our Customer Success Team or email support@hireez.com.