This is the main question in many recruiters' minds, especially when they already have LinkedIn. We summarized the major differences in the below categories.
Sourcing
hireEZ's Sourcing is special because its AI technology makes the searchable talent pool 10x larger. More specifically, hireEZ's Natural Language Processing powerfully aggregates professional data from 45+ platforms across the open web. We help you find candidates beyond LinkedIn, Indeed, and Monster, etc. Say goodbye to complex Boolean Strings!
With EZ Rediscovery, we are also able to aggregate and fuse your in-house dataset from your ATS or CRM into your proprietary hireEZ data set through our 30+ available integrations.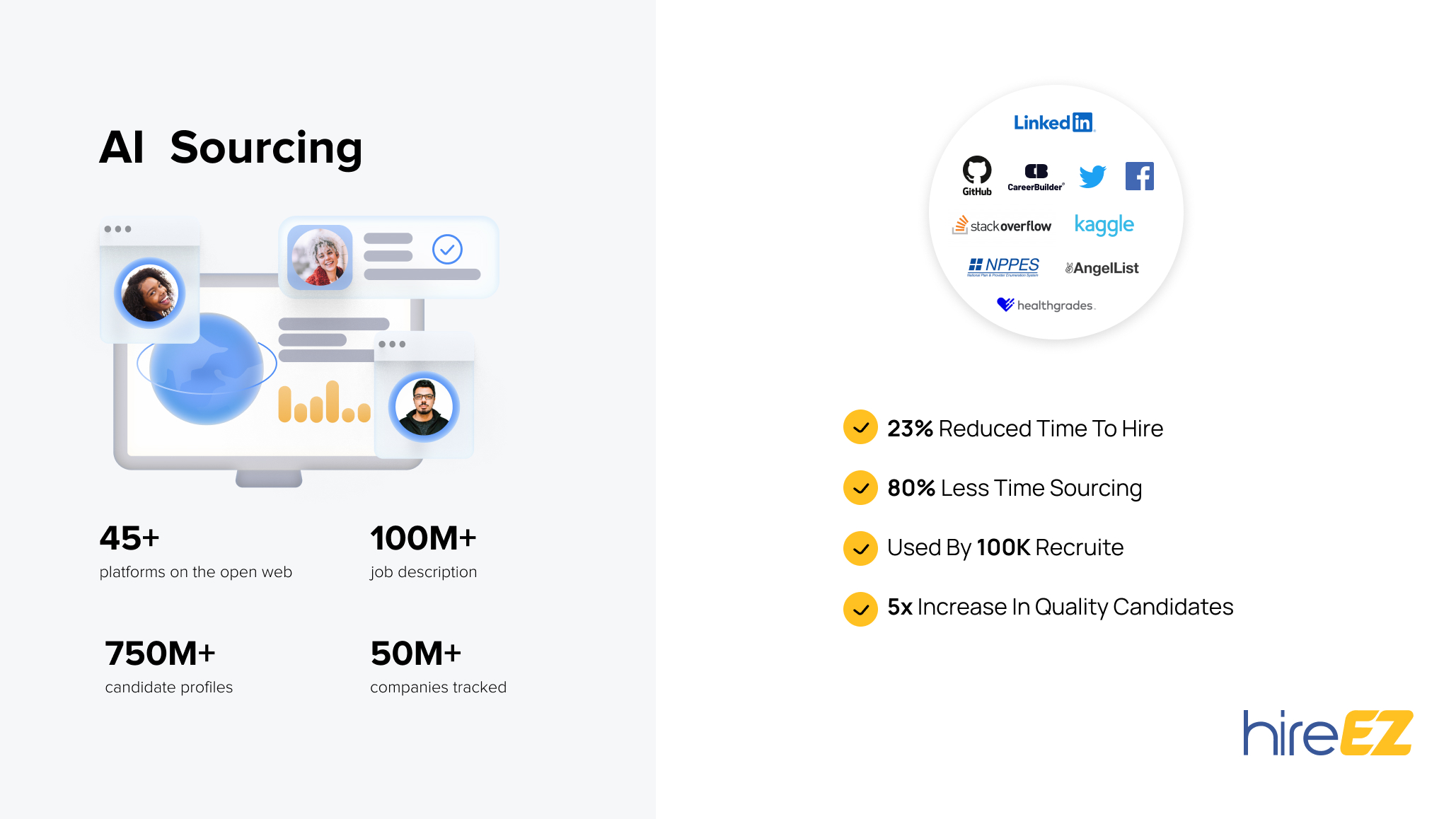 Engagement
On hireEZ, you can set up automatic follow-up sequence emails to improve candidate response rate, and by tracking sequence performance, improve the recruiter's email outreach strategy. We are able to gather candidates' personal contact information including emails and phone numbers, in addition to their LinkedIn profiles. Never miss out on a conversation with a good-fit candidate!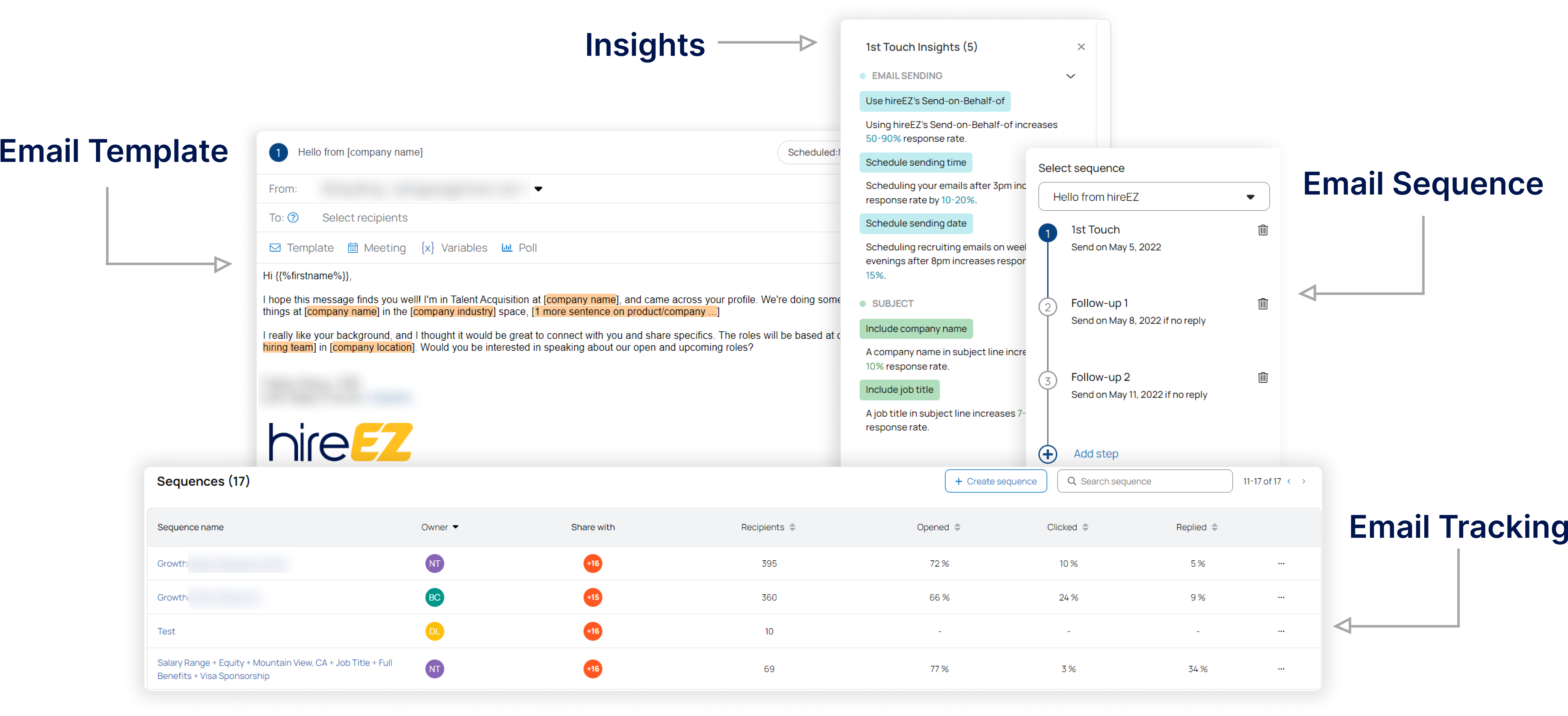 ATS Integration
Your ATS is often a central source of data within your company and the ground truth of recruiting. With your ATS/CRM integrated with hireEZ, we make this data searchable, clean, and practical to use.
hireEZ is the most connected top-of-the-funnel solution and has integrations with over 30 ATS platforms that most recruiting solutions don't connect with.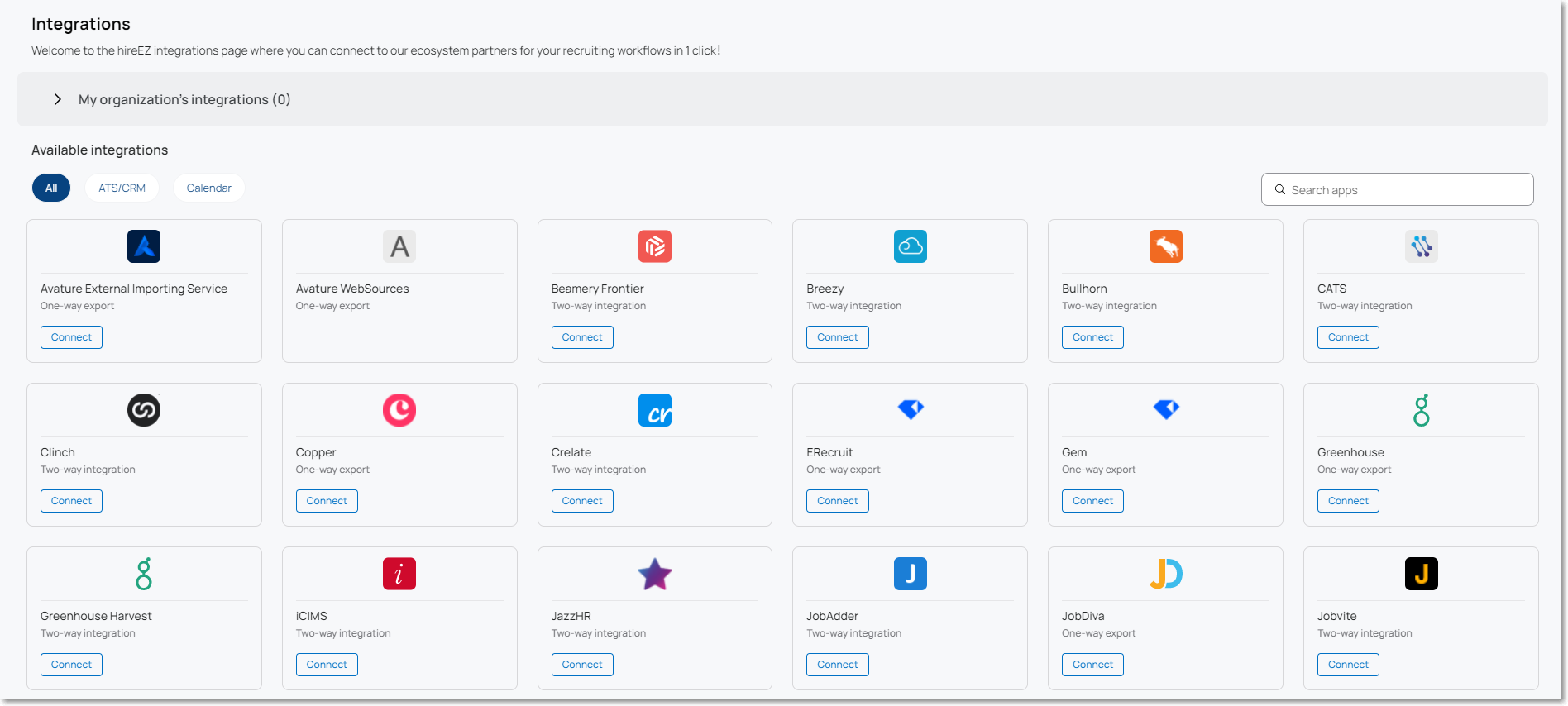 Rediscovery
Recruiting expert Glen Cathey calls it the #1 mistake in corporate recruiting: the failure to search your past candidates.
It's not a shortcoming of strategy, but more likely the incapability of the ATS. ATS's are known to be poor at data cleaning, data processing, and data search. hireEZ pulls ATS data and leverages its AI technology to refresh and enrich your old in-house dataset. The data becomes searchable on hireEZ for all the future hiring positions.
Actually, another benefit of using hireEZ is that you will start to have a central data system for your recruiting. It makes data always up to date, searchable, unified, and fluid. How exciting does that sound?
To make ATS integrations and talent rediscovery work, we need to bring your IT/Security team for info/sec review. Our security and compliance have been verified and trusted by many Fortune 500 companies.
At the end of the day, I believe what all recruiters yearn for, is...
To sum it up, you are in the right place with hireEZ!