To open your own hireEZ account, please go to our page hireez.com and click the link at the top right of the page.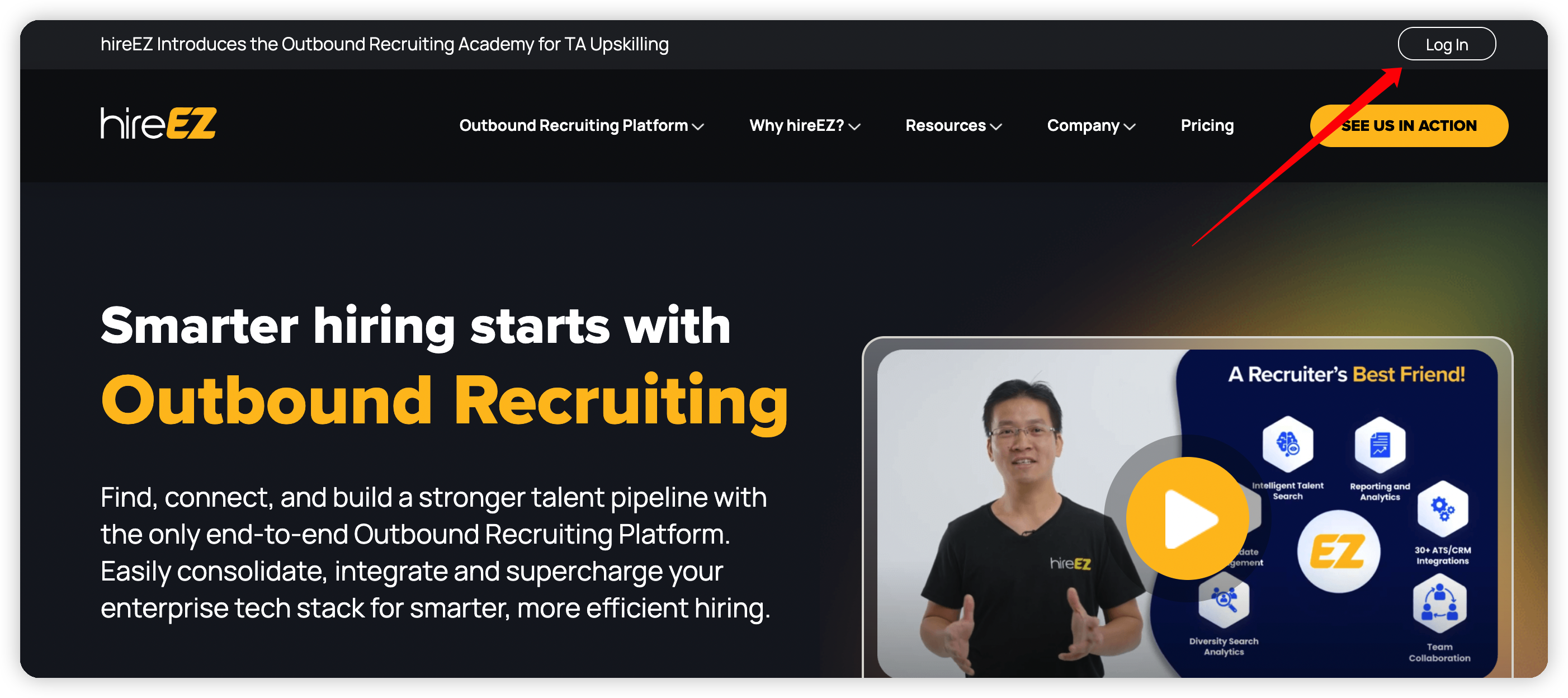 For Enterprise Account
Are you a recruiter or decision-maker from an Enterprise organization? Contact our sales team now to set up a demo.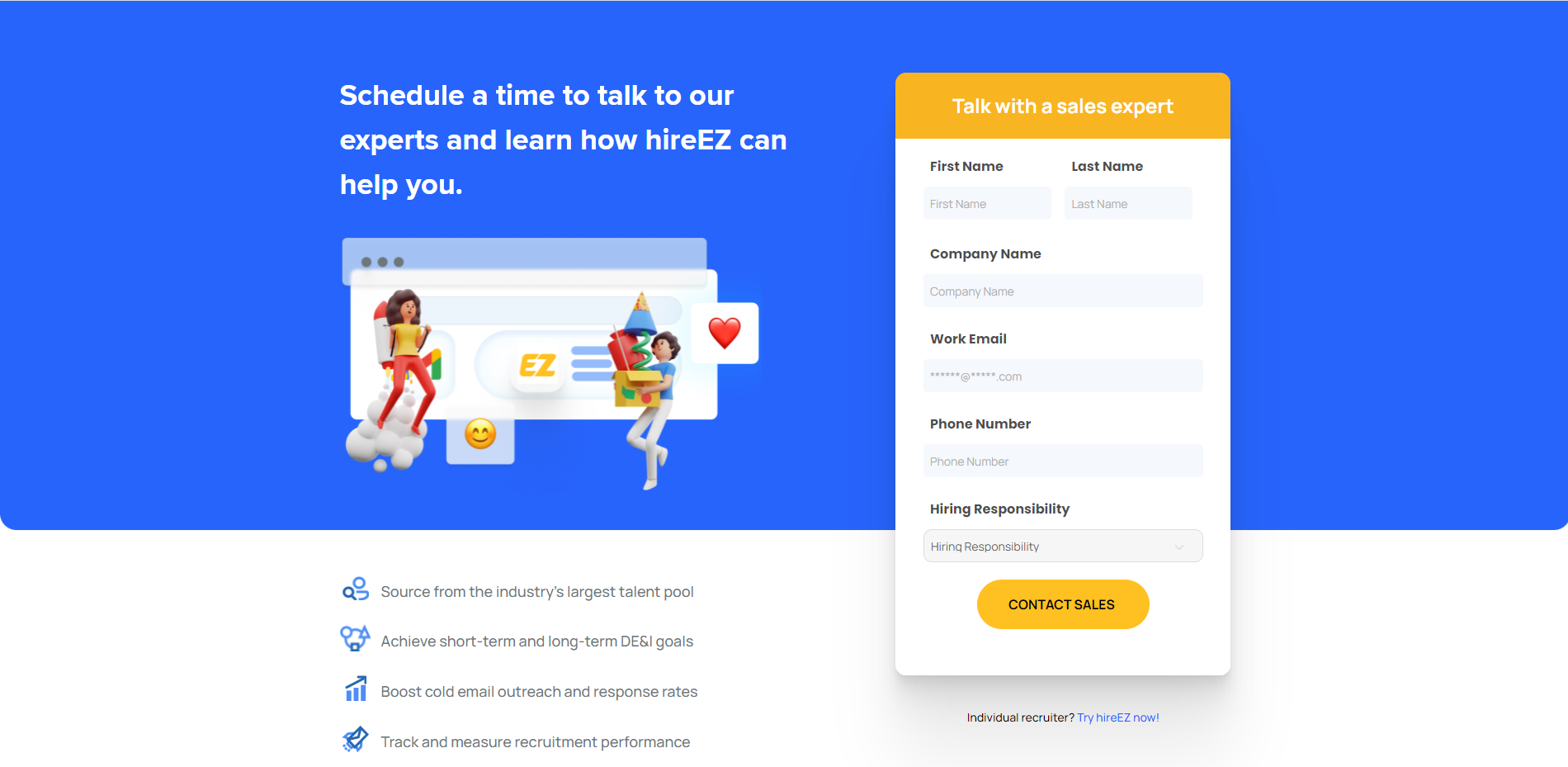 Our sales will discuss with you the pricing plan and the trial period of your Enterprise package.