To open your own hireEZ account, please go to our page hireez.com and click the link at the top right of the page.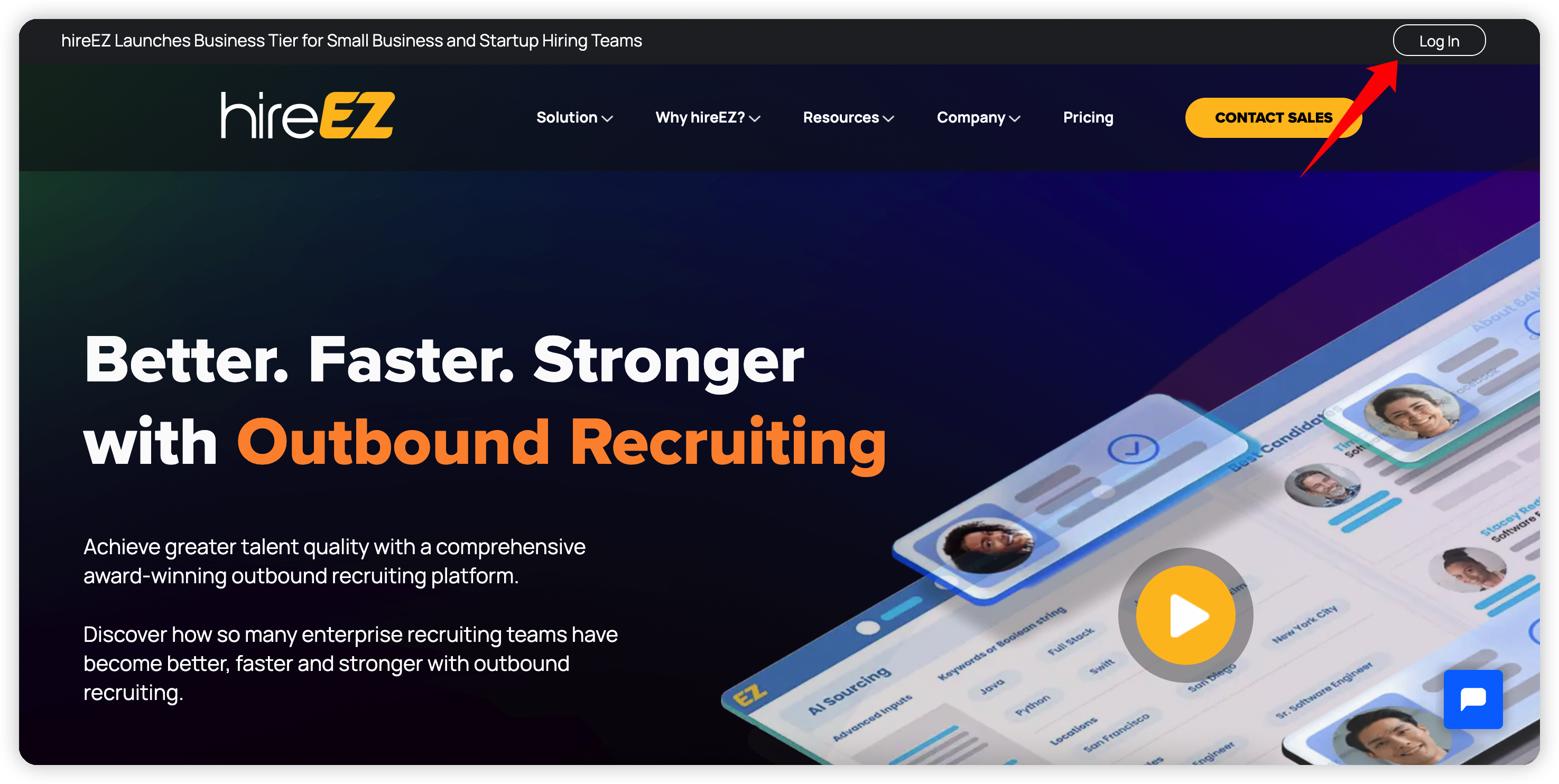 After you have clicked on the link, you will be taken to the pricing page, where you will have two options to sign up. You may directly sign up with a Business account or contact our sales to get the customized Enterprise plan for your team.
For Business Account
From the pricing page, you will be able to see the Business page.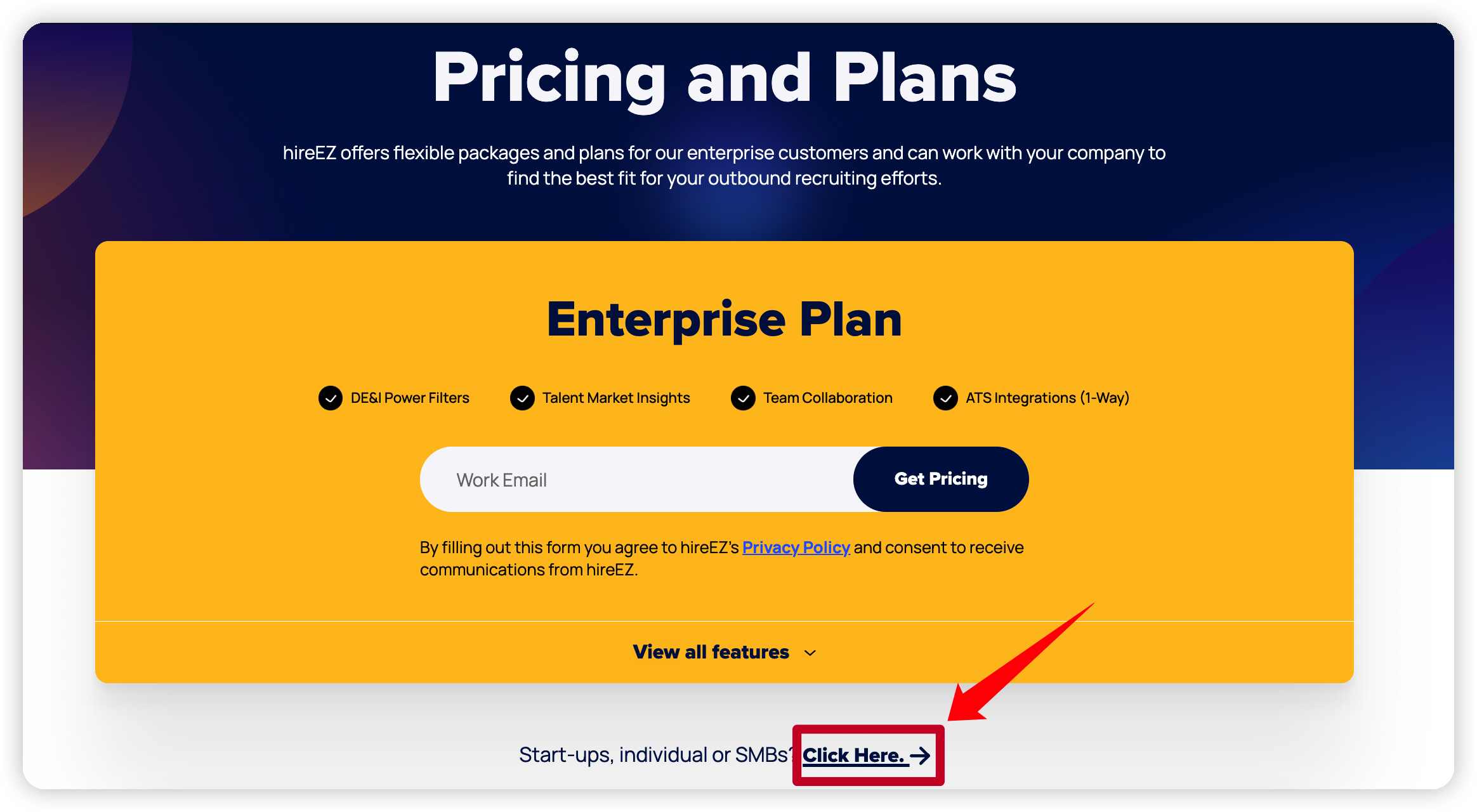 From the pricing page, you will be able to sign up the new plan by clicking "Let's go".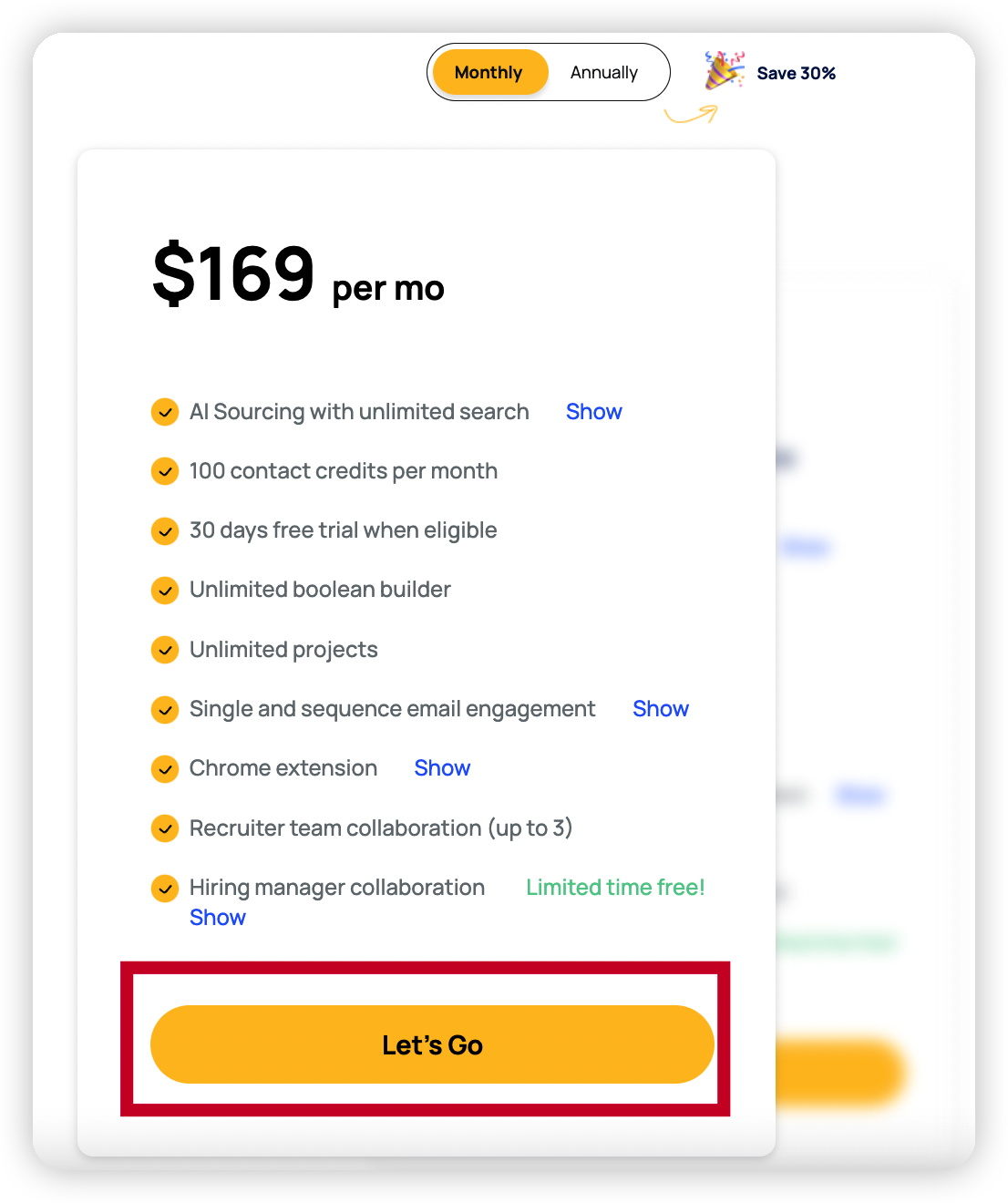 You can also directly try to use this link to sign up if you are not able to find the entrance.
*Please note, currently we only accept work emails for registration.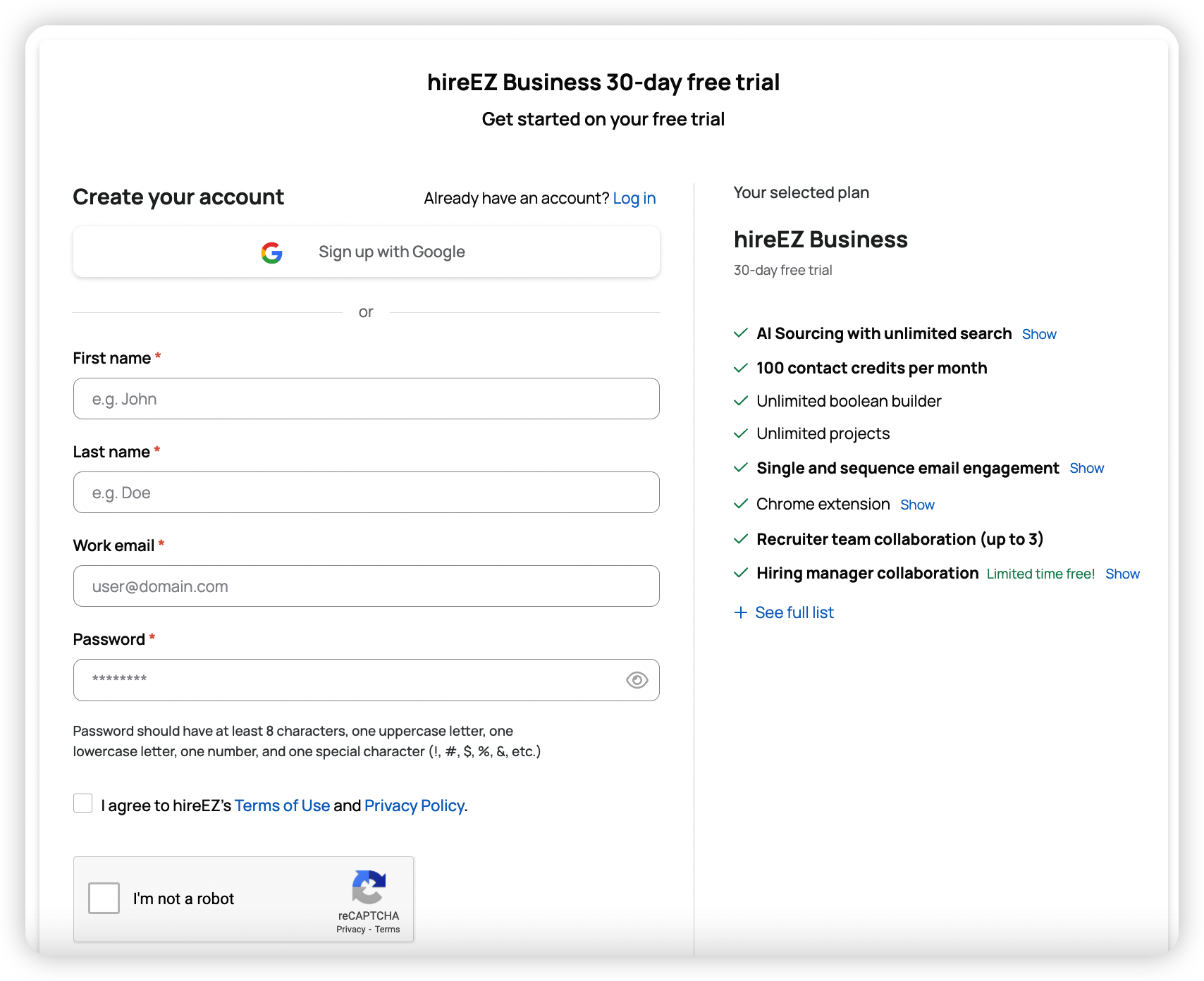 Once you agree to hireEZ's terms of use and click sign up, you will receive an account activation link to your email inbox sent from hireEZ after the subscription service is live.
Follow the link to register, create your password and activate your account. After that, input your billing info to start the trial.
For Enterprise Account
Are you a recruiter or decision-maker from an Enterprise organization? Contact our sales team now to set up a demo.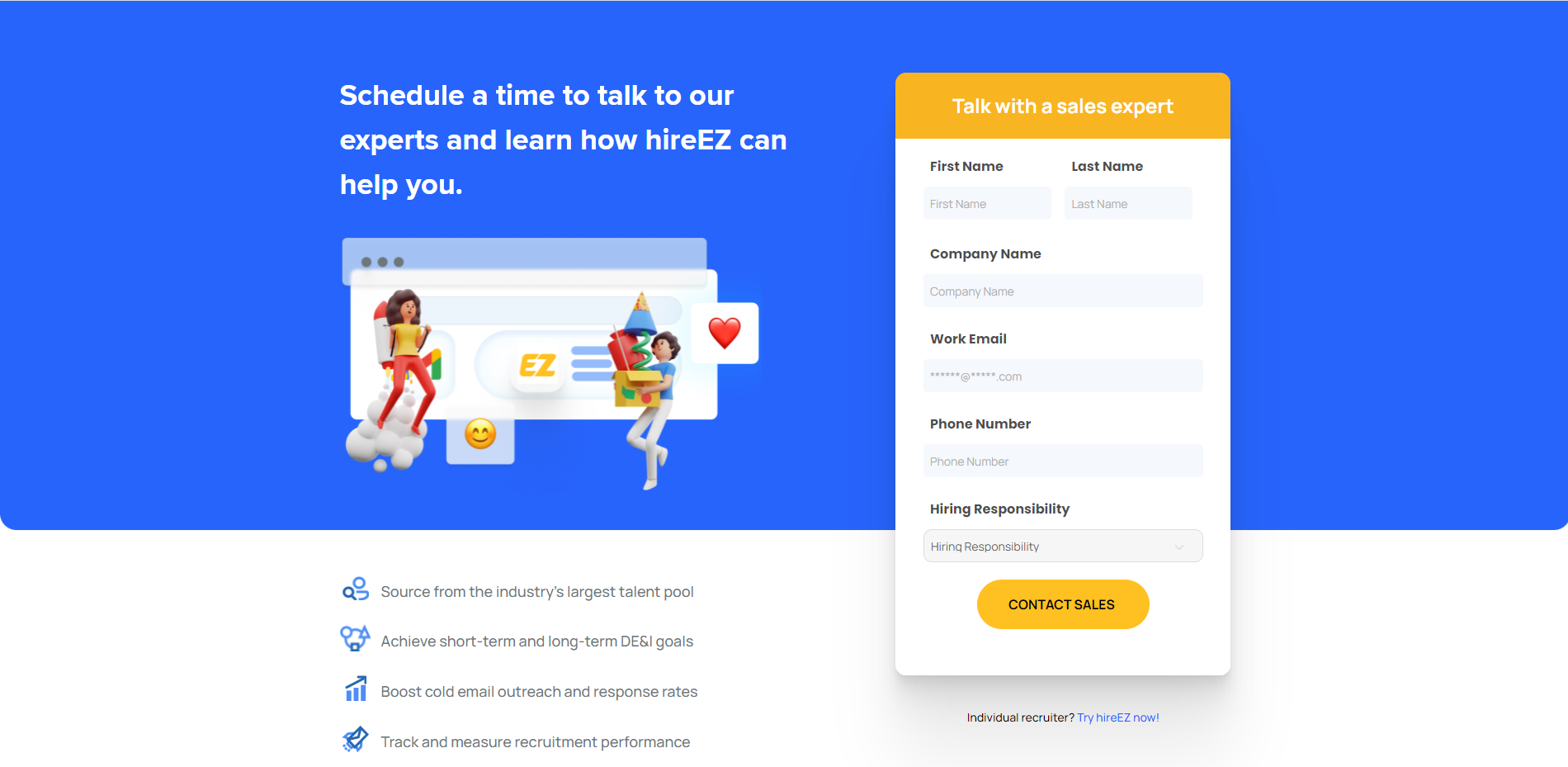 Our sales will discuss with you the pricing plan and the trial period of your Enterprise package.