Hi folks! Happy new year! In the last week of 2021, Hiretual has released the automatic and manual bulk merge & sync function for additional ATS's, including Talemtry and iCIMS in the Enterprise plan. Meanwhile, The email compose window is redesigned with a clearer interface. And the email content sharing is enabled in the Enterprise plan.
Bulk Merge & Sync for Talemetry and iCIMS
Hiretual keeps building up the automatic and manual bulk merge & sync function for additional ATS's. This time we enabled this function for 2 new ATS: Talemetry and iCIMS. Now if you have already connected either of the above ATS to Hiretual, you will be able to manually merge & Sync the duplicated candidates from the page Candidates Pushed to ATS.

You can also toggle on the Duplicate Profile Management in Admin Console to enable the automatic merge & sync.
* For more details of duplicated candidates management, please refer to the article: Manage Duplicate Candidates
New Design of Email Compose Window
To present a clearer email compose window, we re-arranged the function icons. Now except for the major functions, icons like Reminder, Track, and Insights are moved to the bottom of the window. The Send Later and Send Test functions are consolidated to the drop-down button beside Send.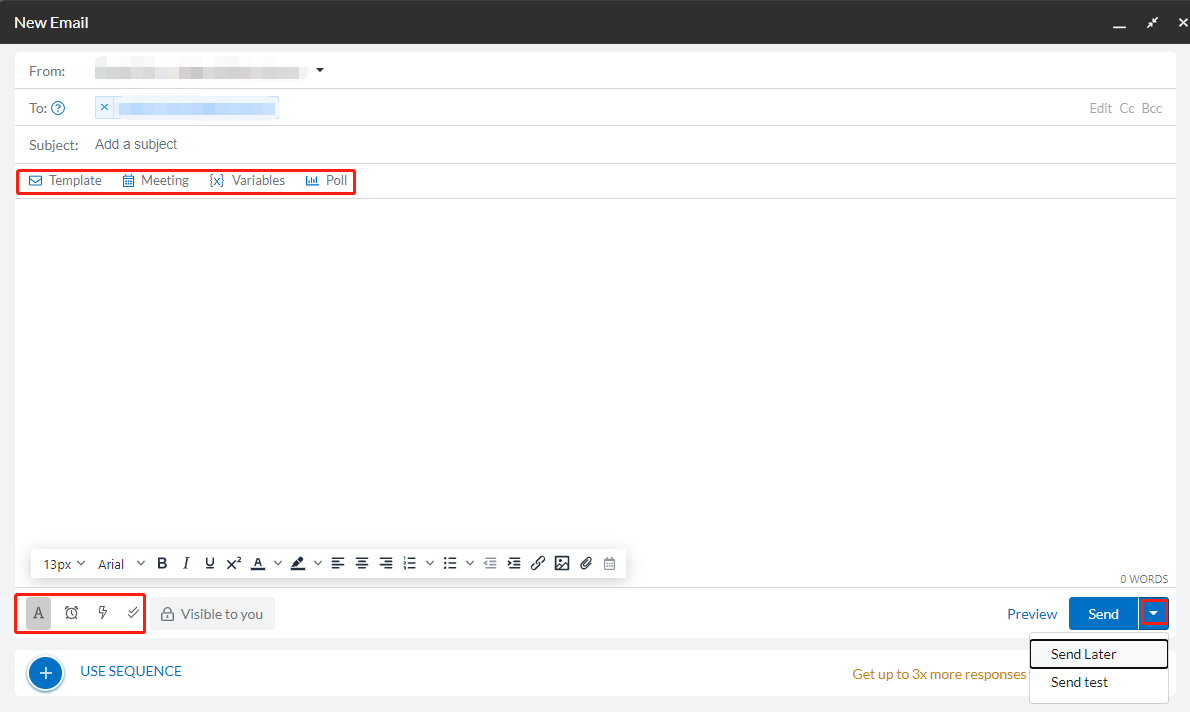 Email Content Sharing
In the new email compose window, you will see the button "Visible to you". Click it and you will find some other choices. In the Enterprise plan, which has team collaboration features, you can choose to make your email thread visible to your project members or the whole team. You can also change the settings on the Project Settings page - if changed from the Project Settings page, you can update the visibility of historical email content in bullk.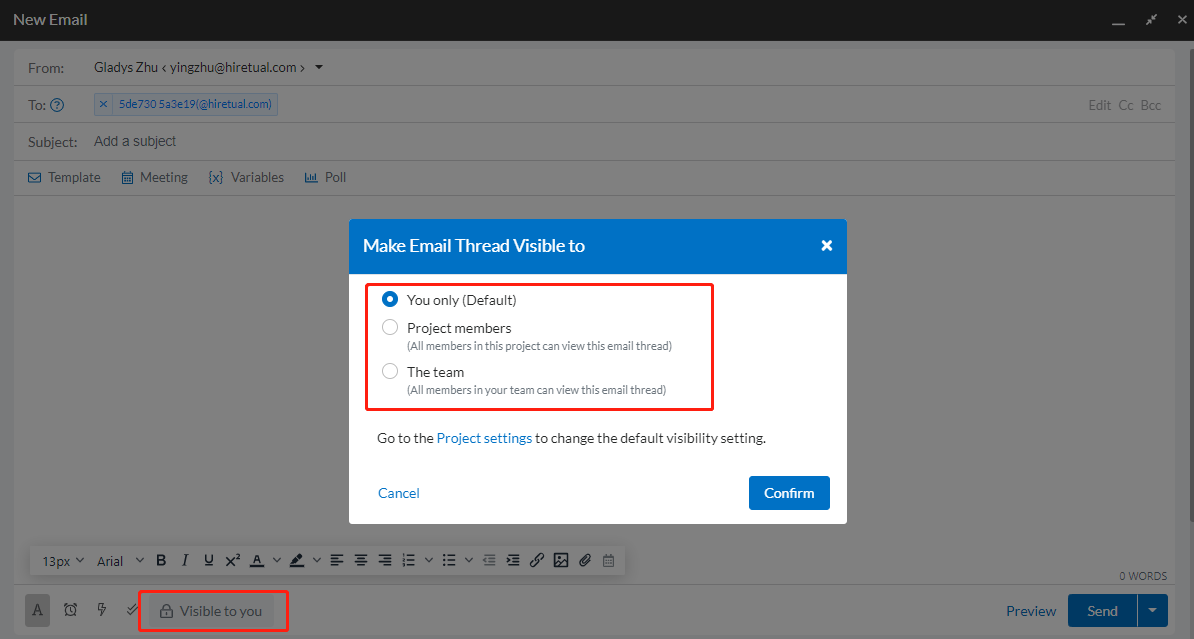 When the email threads are shared with your project members or teammate, they will be visible under the Emails tab in the candidates' profiles.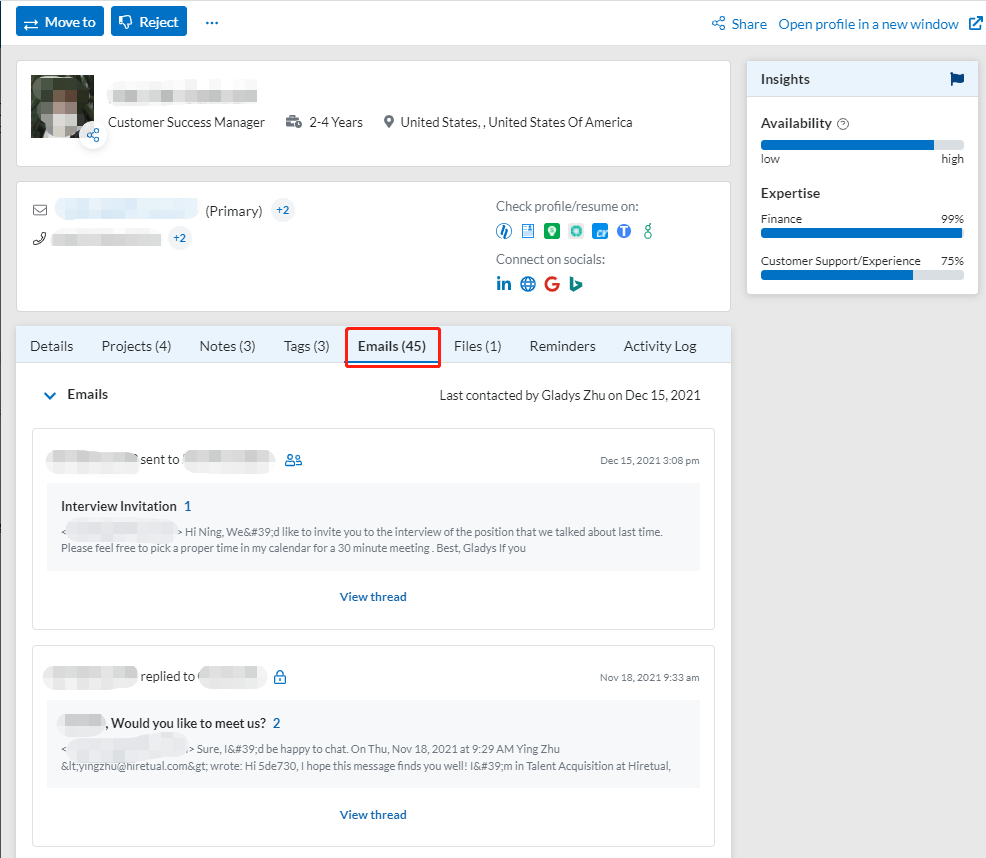 That's all for the week! We hope you like the new features. If you have any ideas or suggestions, feel free to reach out to support@hiretual.com or share your thoughts with our customer success team!