Hey friends, long time no see! This week we have some amazing updates on the new Chrome Extension and AI Sourcing, plus we would like to welcome all hireEZ Starter users to upgrade to our new Business plan! Now let's go through a quick overview.
New Chrome Extension
In order to help you quickly find candidates and contact info, we have now launched a new version of Chrome Extension. Here are the major updates:
1. Auto-Activation
Auto-activation is an amazing new added function in the hireEZ extension. When you open up a candidate's profile (and have the auto-activation on), a mini side-bar of the extension will help you automatically find the contact information.
Once the extension finds the contact information, there will be a red email icon showing up.
2. Boolean Builder
When sourcing via Boolean string on other platforms such as LinkedIn, Twitter, Google, among others, the hireEZ Chrome Extension will auto activate to provide quick access to additional information and candidate results, with the ability to easily create and run further searches with hireEZ's Boolean Builder within the extension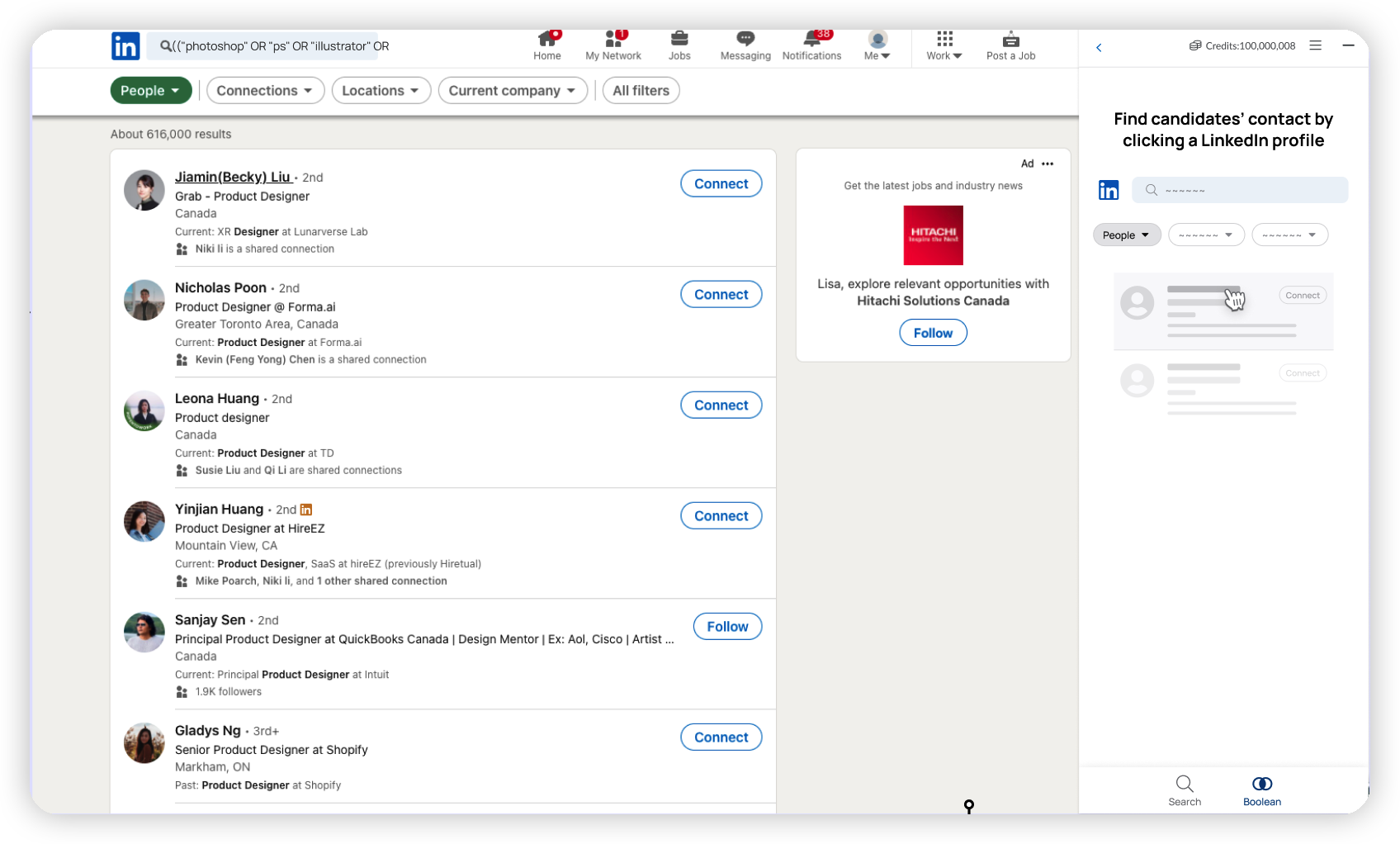 3. Renamed Contact Search to Candidate Search.
Searching on our extension not only means you can find candidates' contact information, but you can also find and review details their entire profile which hireEZ has aggregated from over 45+ platforms.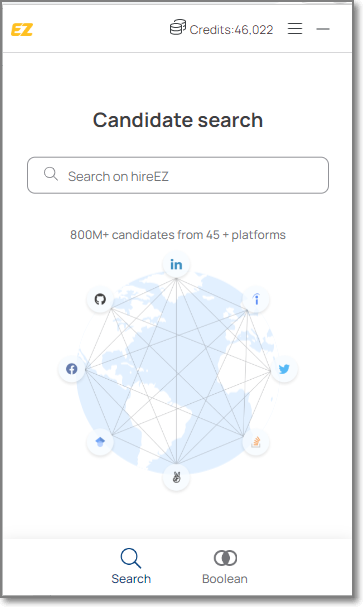 AI Sourcing
To improve the AI Sourcing function and have a better user experience, we made some improvements to the company filter.
1. Added company icons and industries of the companies to improve the sourcing experience and reduce search time.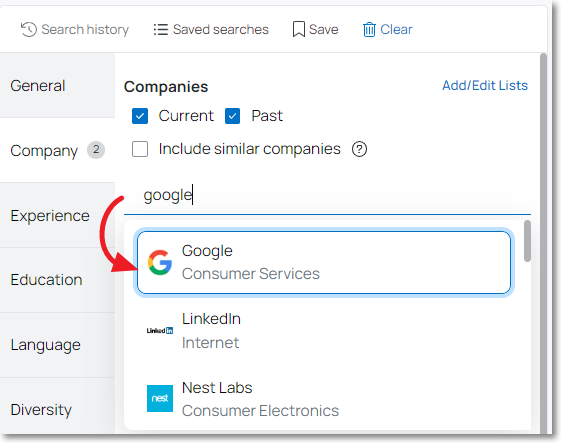 2. Added the "Excluded subsidiaries" checkbox. We grouped all subsidiaries' data together in order to help you exclude all companies owned or controlled by the parent company you input.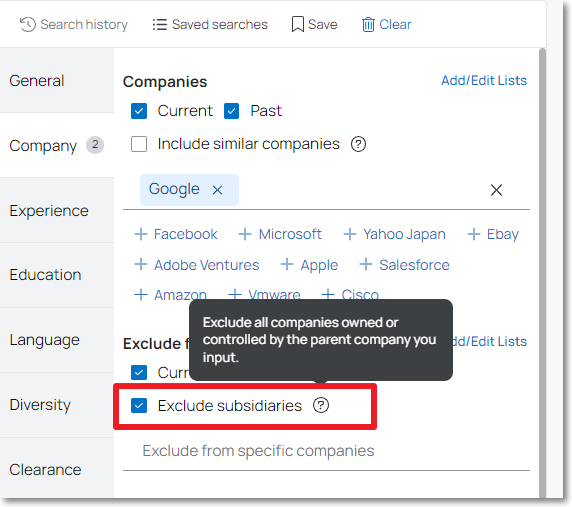 Welcome to the Business Tier!
Last but not least, we welcome all Starter users to upgrade to our new Business Tier!
Here are some great features and benefits you can expect from this upgrade:
For more information on hireEZ Business Tier, please visit Onboarding Yourself to hireEZ Business Tier.
That's all for the week! We hope you like these new features and updates. If you have any ideas or suggestions, feel free to reach out to support@hireez.com or share your thoughts with our Customer Success Team!