Hey folks, how was your Thanksgiving holiday? At the beginning of December, we released some updates to EZ Pipeline and EZ Engagement. Hope you enjoy them!

EZ Pipeline

1. The new default outbound recruiting process aims to focus on the top of the funnel and provide a more holistic process that's aligned with the full outbound recruiting functionality which hireEZ offers.
We now have five fixed hiring stages: Good fit → Contacted → Replied → Scheduled → Exported.
There are two new stages to help you better track what's going on with the candidates:
Scheduled: Candidates will be automatically moved into the stage once they schedule a meeting with hireEZ's scheduling feature through an email sent from the respective project.
Exported: Candidates will be automatically moved into this stage once they're exported to your integrated ATS/CRM from the project, no matter if it's by manual export or the Auto Sync function.

For more information about EZ Pipeline, please refer to this article: Brief Introduction to EZ Pipeline
The "Scheduled" and "Exported" stages created by hireEZ can help automatically move candidates to corresponding stages when triggered by the relevant action, which saves much time from manually creating or moving candidates to this stage. In addition, you can now quickly check the export status from the current project.
2. Profile Status Label. A status label is a new component of the hireEZ candidate profile that can be added manually or automatically when the candidate is in various pipeline stages. You can use labels, and filter by them, to quickly check the candidate's status so as to take the corresponding action or next step in managing your pipeline.




For more information on Profile Status Label, please refer to this article: Introduction to Profile Status Label
3. Simplified pipeline candidate card.
We're introducing a fresh and clean pipeline and candidate profile UI to help you reduce your cognitive load and focus on your engagement tasks.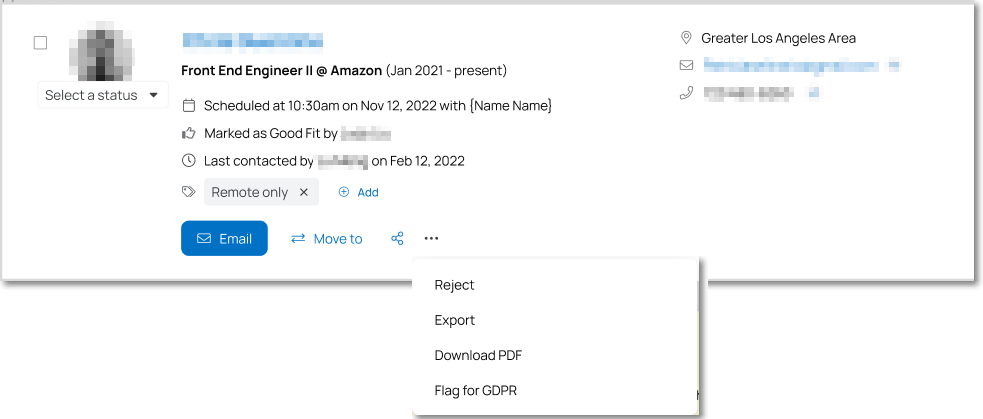 EZ Engagement
To help you increase the quality of email content and improve email performance, we made some improvements to Email Insights for Enterprise users. There will be more insights on the way!
Now when you hover over the insights, you will find some highlighted areas both in the insight and in the targeted area.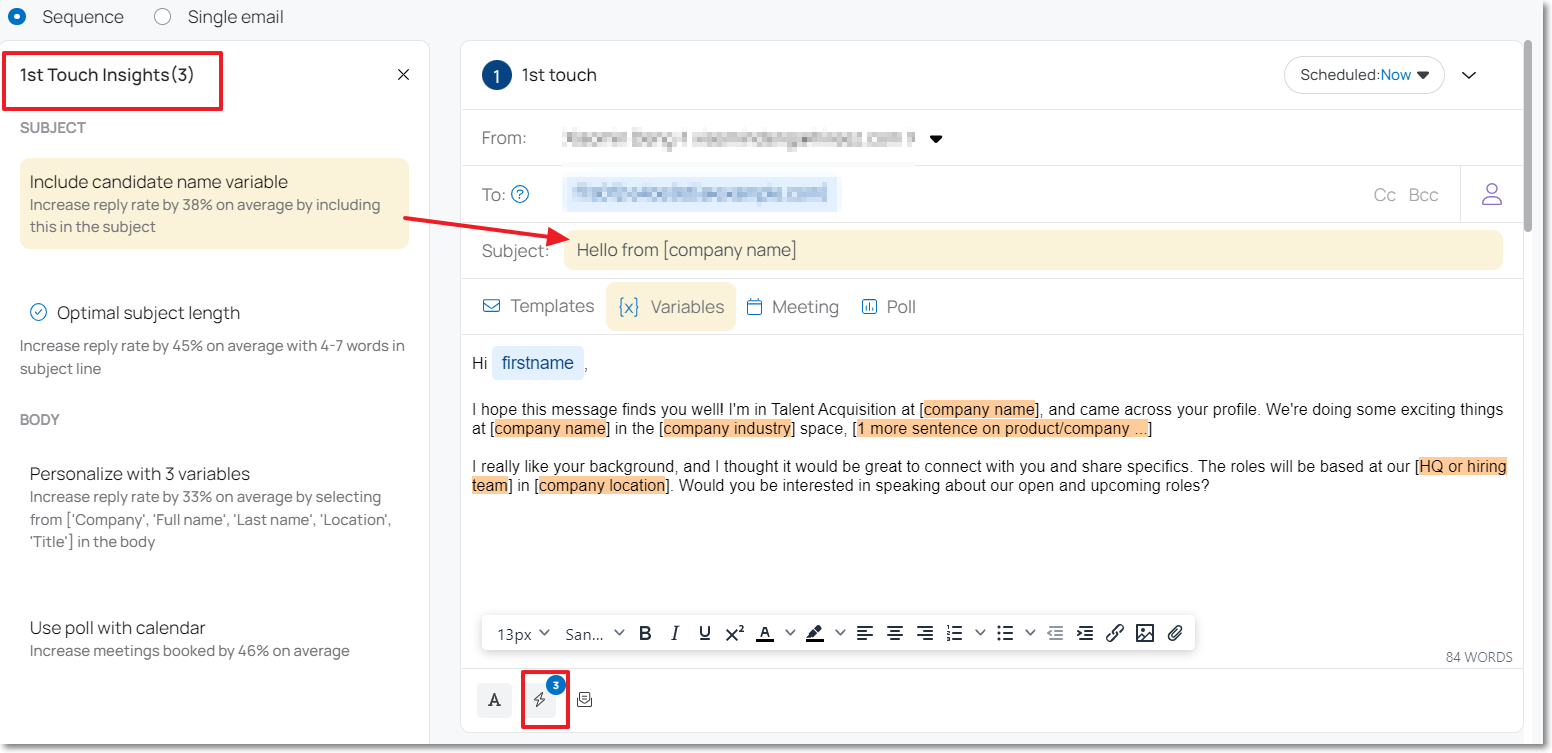 For more information about email insight, please refer to this article: Email Insights: Effective Tool to Improve Your Response Rate
That's all for the week! We hope you like these new features and updates. If you have any ideas or suggestions, feel free to reach out to support@hireez.com or share your thoughts with our Customer Success Team!