Hello friends, how's it going these days? This week, we are so excited to release our new product — EZ Leads, some updates on EZ Engagement and EZ Pipeline, including a new Calendly Integration! We will continue to improve our product and make your work more efficient!
Here is a quick overview:

EZ Leads (Enterprise)
We've designed this new product for users to further streamline business development workflows, and help save time in finding and engaging prospective contacts/leads.

If the EZ Leads license type is activated in your hireEZ account, you can switch to this product from the top left corner of the home page, then select EZ Leads to start the new experience.
Note: Please contact your Account Manager if you're interested in activating and/or purchasing this solution.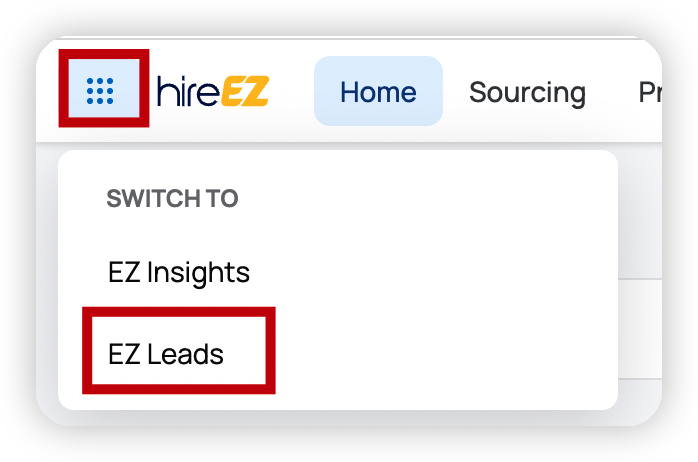 Similar to EZ sourcing, from the left side, you can simply fill in the criteria to search for the persona that you have in mind - this will give you the candidate list on the right, clearly displaying the contacts' Title, Email, Phone, and Company.

For more information about EZ Leads, you may refer to these articles:
EZ Leads Navigation and Workflow
EZ Leads: Filters Introduction
EZ Engagement
Calendly Integration
Now you can integrate hireEZ with Calendly to simplify your candidate scheduling workflows. After successfully integrated, you don't need to waste time copying and pasting meeting links in every email, you can insert the meeting link directly from the Meeting button in the compose window.
To integrate Calendly, you can start by clicking the App button in the upper right corner of your home page, and finding the Available integrations-->Calendar-->Connect to Calendly.


Or you can connect it from the compose window.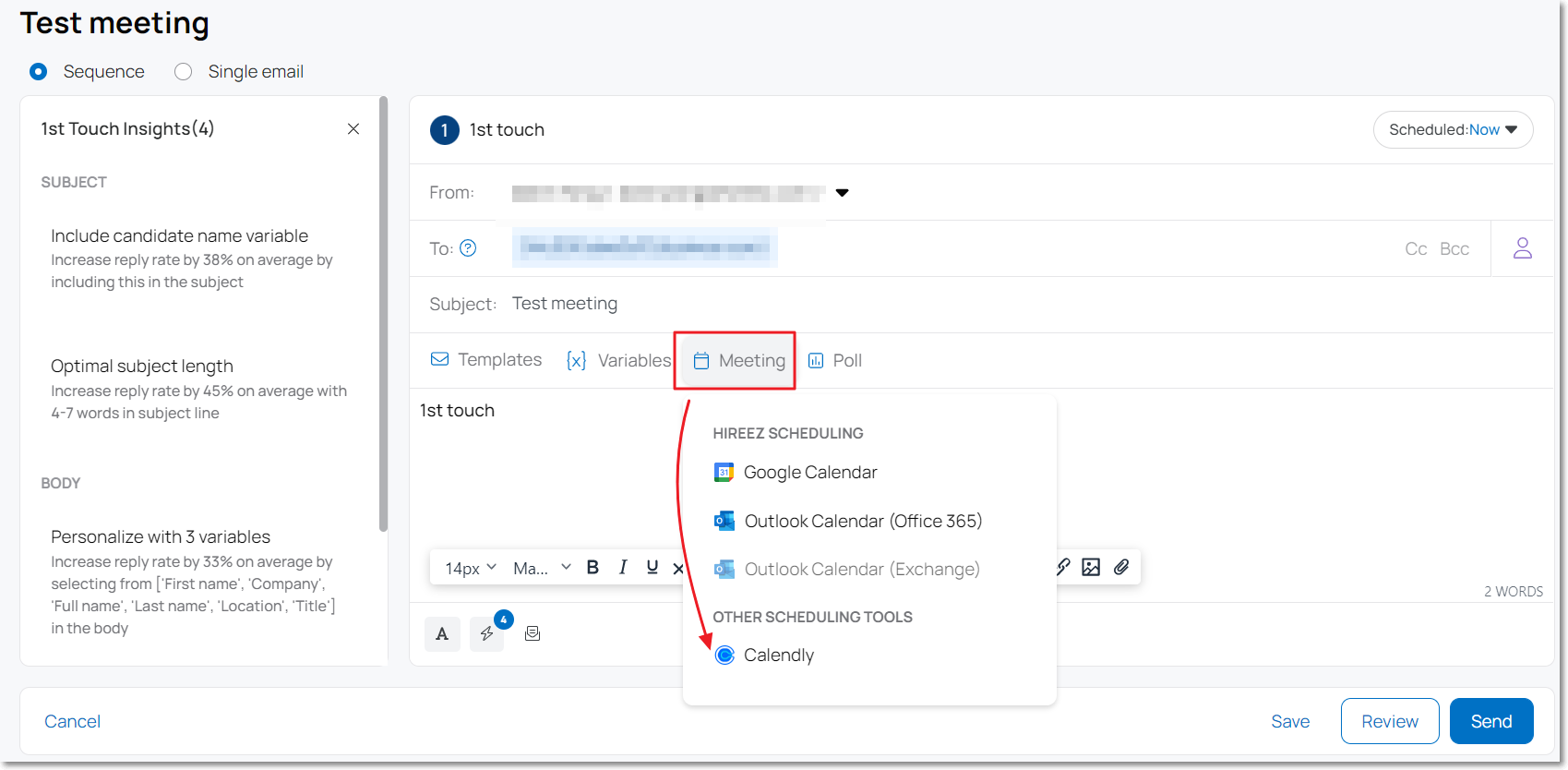 For more information about hireEZ calendar integration, you may refer to this article:
Calendar: Schedule Your Meetings with the Candidates on hireEZ
Calendly Integration

Recipients' management
We made an improvement in recipients' management in the email compose window.
You will find this button

next to the "Cc Bcc". By clicking this, you can easily double-check the information of all the recipients you added and manage those recipients. You can also choose which candidates' email you want to send to if they have more than one email address.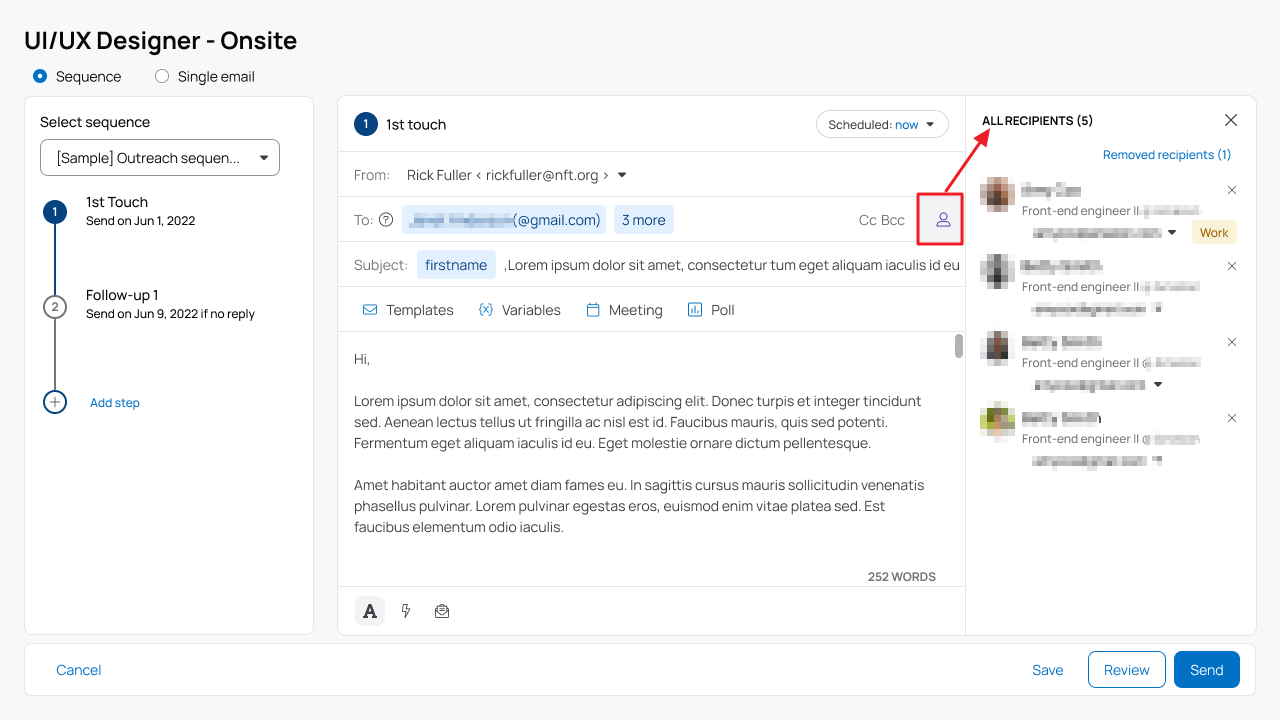 For more information about recipients management, you can refer to this article: Enterprise: Recipients Management
EZ Pipeline
To help you better manage your candidates, we added a "move to" button under the pipeline. You can move the exported candidates back to other stages as you like.


That's all for the week! We hope you like these new features and updates. If you have any ideas or suggestions, feel free to reach out to support@hireez.com or share your thoughts with our Customer Success Team!