Hey folks, how was your Labor Day weekend?
In this new month, hireEZ also ushered in new AI Sourcing enhancements for you! We're back to share some improvements that will make your experience with hireEZ better than ever. Hope you enjoy them as much as we do! Here's a quick overview:

AI Sourcing & Project
For Enterprise users, there are some improvements to AI Sourcing and Projects to make your work more efficient.
Now when you start sourcing, you will find the new hiring process on the top. After inputting all the criteria you need, the project will be saved automatically once you click Good fit or Not a fit.
With this new process, you don't need to spend time thinking about where to save your good fit candidates or run into frustration when forgetting to save a search!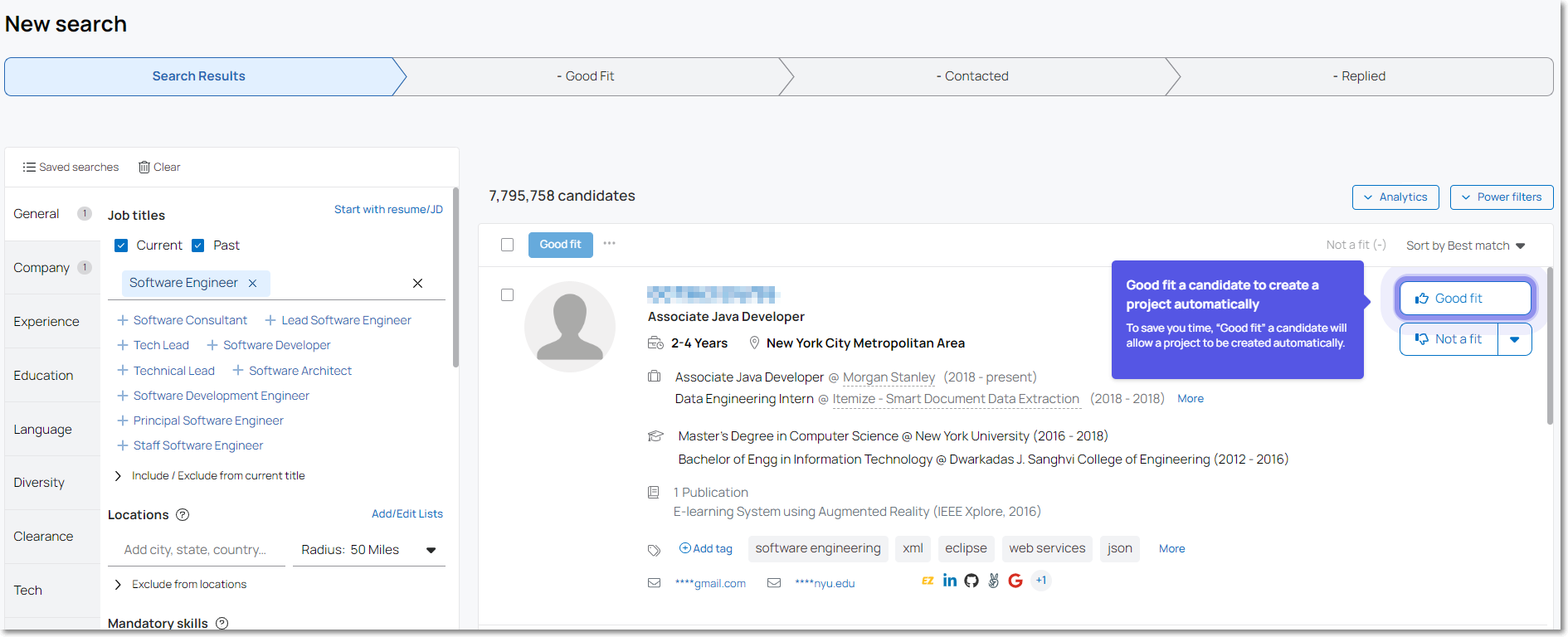 After the project is saved, you can rename the project by clicking the pencil icon as well as make other settings for this project by clicking the three dots icon.



You can also select candidates in bulk and choose Good fit to move the qualified candidates into your Pipeline. You may also click the three dots (...) button to access other options.


After adding some candidates to the good fit stage, you can find the Engage, Share, Move button and the three dots button, which contains other features you may leverage later in your workflow, under the hiring process bar.



That's all for the week! We hope you like these new features and updates. If you have any ideas or suggestions, feel free to reach out to support@hireez.com or share your thoughts with our Customer Success Team!