Hey friends! At the end of August, we are excited to give you some amazing updates! Hope you enjoy them as much as we do! Here's a quick overview:

Email Sequences
To improve the email sequence function and provide a better user experience, we made some improvements to the sequences editing page.

1. Separate the "Review and send" button into two buttons - the "Review" button and the "Send" button. Now the review page is optional, and you can send the sequence directly after you finish editing.
2. Added a "Save" button next to the "Review" button, so that you can save the sequence content for your future use.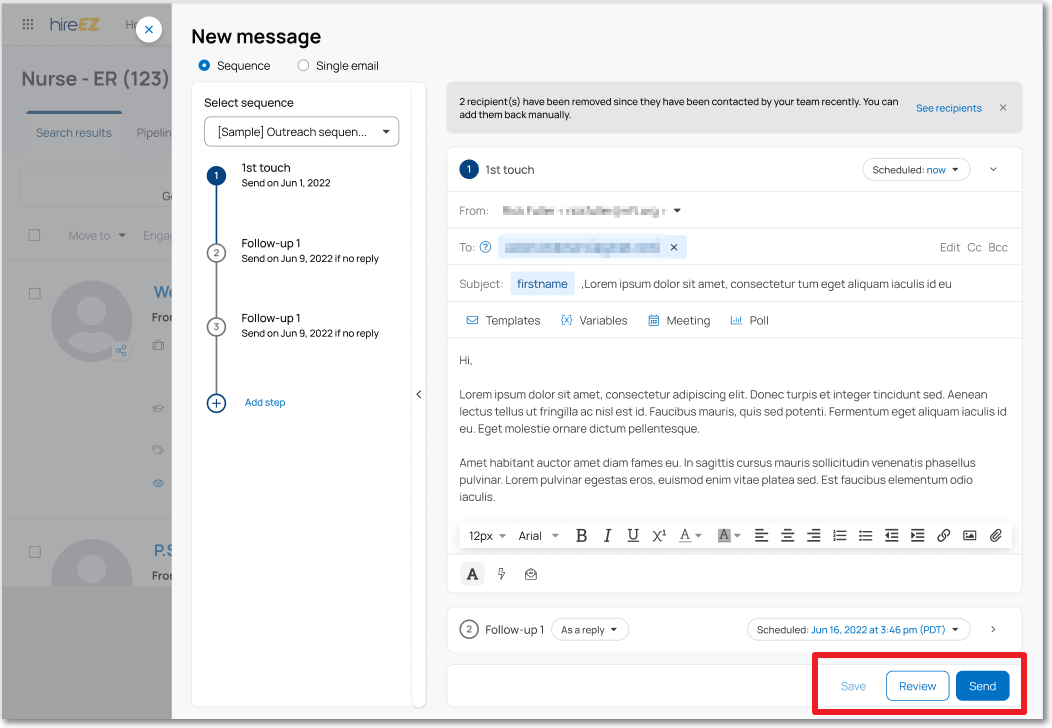 For more information about email sequences, you may refer to this article: hireEZ's Engagement Sequences.


Meeting and Poll Features

In order to have a higher response rate and a shorter time to hire, we combined our Meeting and Poll features together to help you bridge the gap between outreach and scheduling screening interviews.
If you have set up the Calendar integration and insert the Poll in your email, there will be three options for candidates to choose from:
Book a 15-min meeting
Not interested
Contact later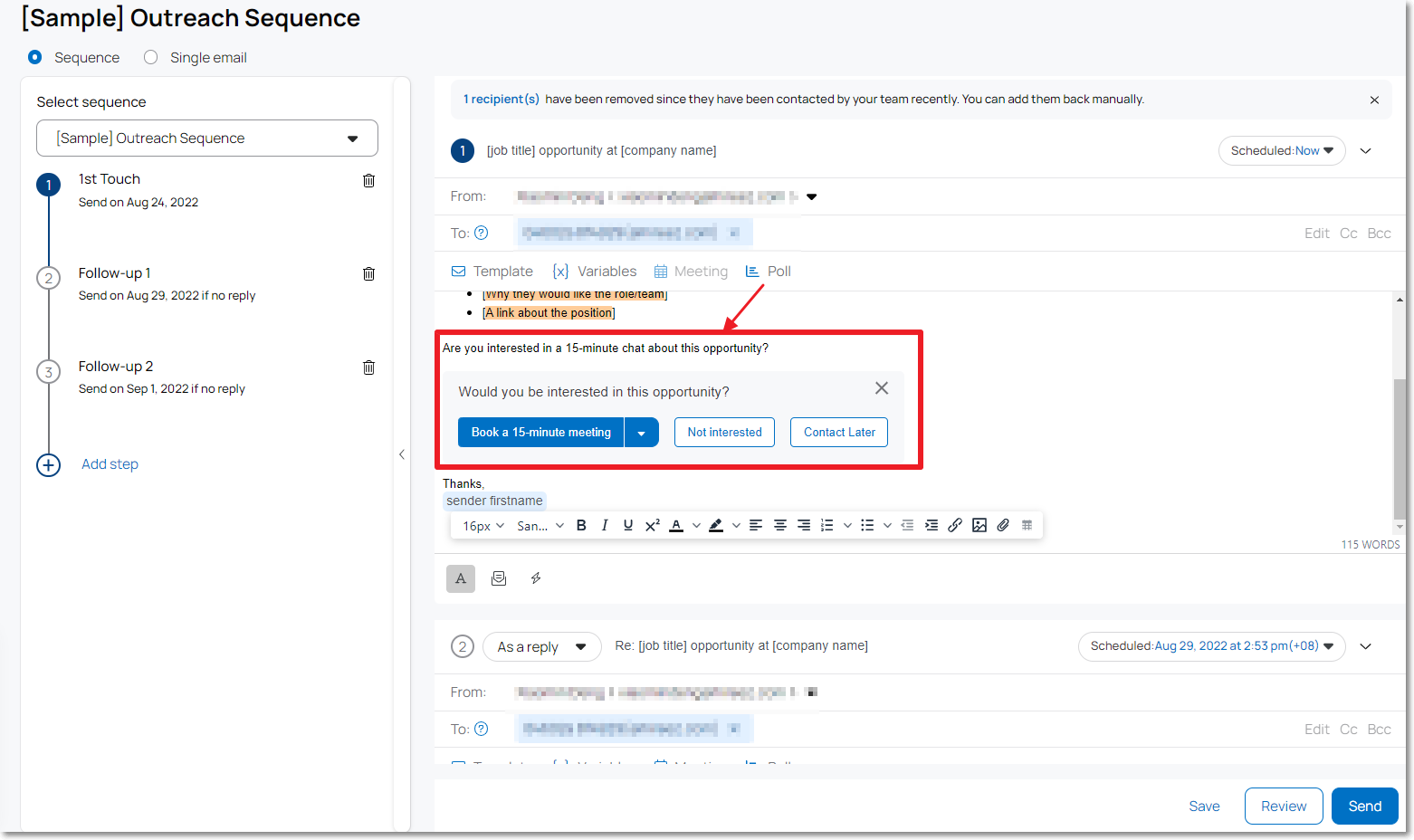 Once the candidates click the "Book a meeting", they will be directed to the schedule meeting page where they can pick a date and time.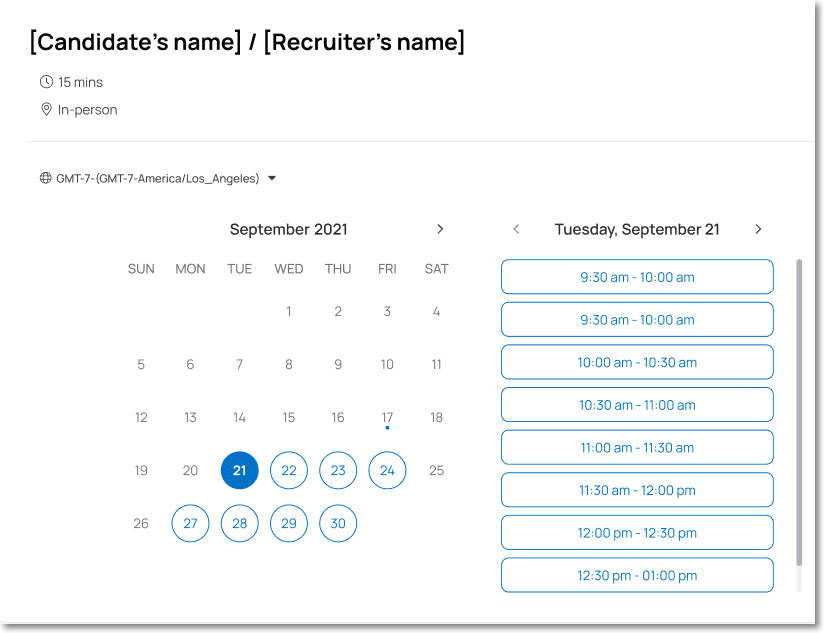 For more information about the meeting feature, you may refer to this article: Calendar: Schedule Your Meetings with the Candidates on hireEZ.
And for the poll feature, you may refer to this article: How to Use Poll in Email.

Bulk Invite Users By CSV (for Admins)
To save effort and time for Enterprise Admins, hireEZ released a new feature to allow adding new users in bulk.
From the Admin console, on the General -> Users page, click + Invite new user.
On the Invite New Users page, click the "By CSV" button to Bulk Import.
For more information about inviting users in bulk, you may refer to this article: Enterprise Admin: Batch Invite Users.

New Onboarding Process
For new hireEZ Enterprise users, we have now released our new in-app onboarding process to help you more easily get started with the platform.
Basically, we have four tasks for you to begin, including:
Task 1: Create a project
Task 2: Source candidates
Task 3: Engage an ideal candidate
Task 4: Integrate with work email
Task 5: Connect to ATS/CRM
By finishing these tasks, you will have an overview of the core functionality in the hireEZ platform and be ready for using (and enjoying having!) hireEZ as part of your daily workflow!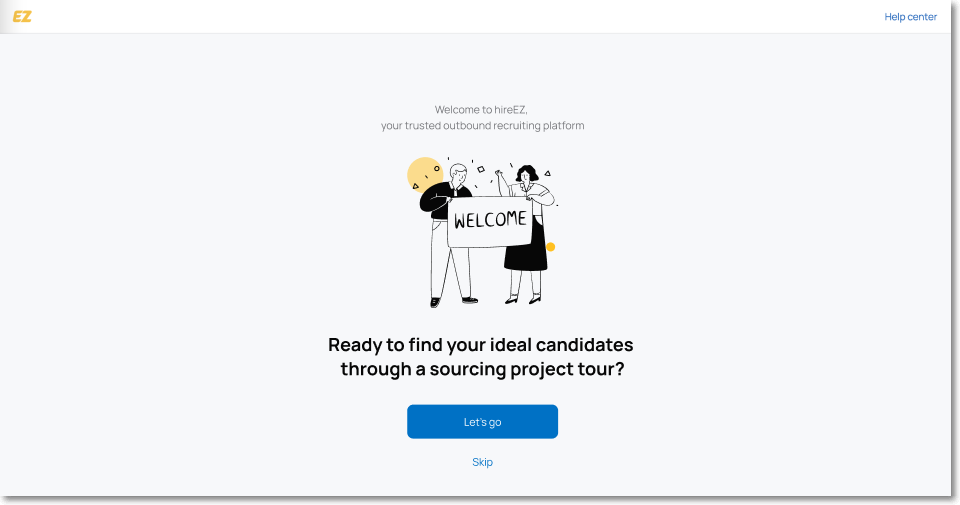 That's all for the week! We hope you like these new features and updates. If you have any ideas or suggestions, feel free to reach out to support@hireez.com or share your thoughts with our Customer Success Team!