Hi, folks! How's your holiday season going? If you logged into your Hiretual account recently, you might find some little updates to make your work in the platform more convenient.
Bulk Action Improvement in Pipeline
1. We have re-arranged the order of the bulk action buttons in pipeline to give priority to the most commonly used options in the Enterprise plan.


Additionally, we have also changed the orders of the bulk action buttons in Standard and Professional plans to improve the user experience.
2. We enabled the ability to remove multiple tags and also the reminder functions for all plans.

3. You can set a reminder time and leave yourself a note about what you want to remind yourself about - now you can do this bulk, as opposed to profile by profile. Hiretual will send you a notification about the Reminder at the set time.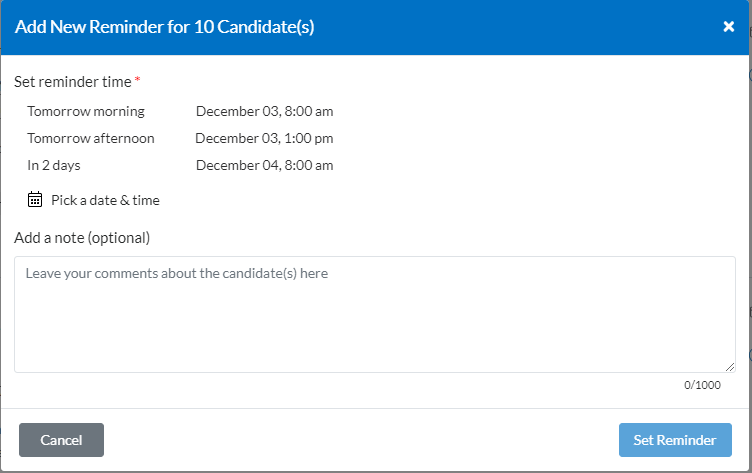 That's all for the week! We hope you like the new features. If you have any ideas or suggestions, feel free to reach out to support@hiretual.com or share your thoughts with our customer success team!